Add a once in a life time experience in your vacations, by discovering the exciting underwater world Crete's.
Take the first step and learn to scuba dive with us.
Discover Scuba Diving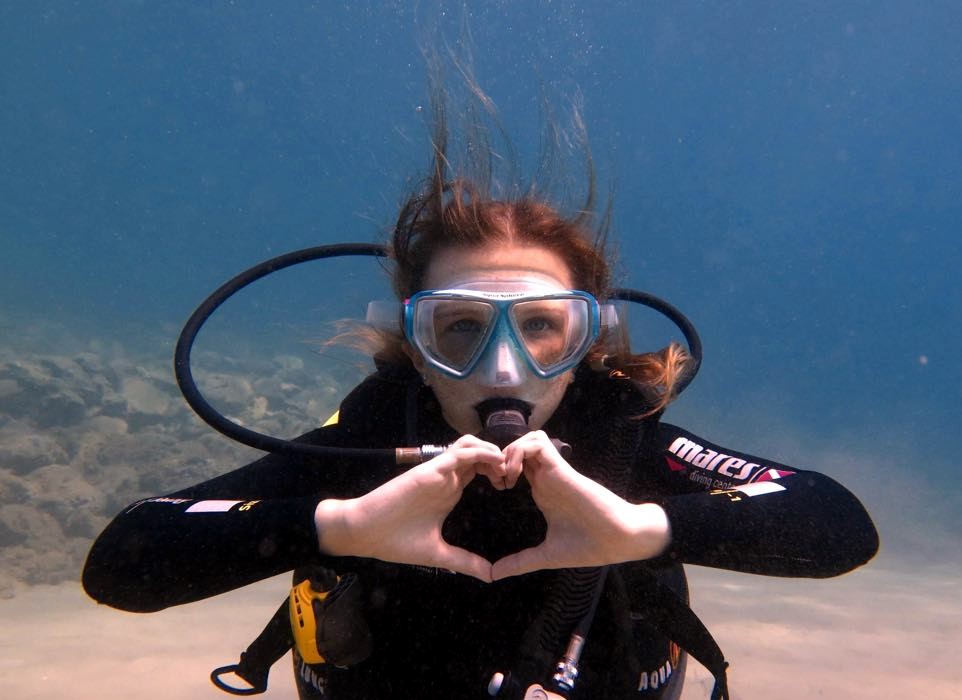 KALIVAKI BEACH located in Georgioupolis, a 25min drive from Rethmyno town, is the sheltered bay we are visiting for our Discover Scuba Diving program. Rated as one of the top beaches of Crete on Tripadvisor!
We chose this bay for our second dive base as it provides the perfect conditions for our beginner divers, it has sandy shore waters, great visibility and pretty oceanography with plenty small marine life to admire.
We start the day with our pick up service from your Hotel at around 8.30 am. If you prefer to meet us straight at our dive center no.2 in Georgioupolis simply let us know.
Once we arrive at our Dive base in Georgioupolis, we welcome our guest with coffee & beverages while filling up some paper forms.
We will then start with a small briefing about basic Scuba diving skills and safety guidelines needed before going into the sea.
After completing the theoretical part we will prepare your Scuba gear for the underwater adventure.
Once you start feeling comfortable with your Scuba gear on, we start the dive from the shore to a maximum depth of 6 metres.
We will spend approximately 45min under water enjoying the beautiful scenery and silence under the sea.
Marine life we happen to see in Kalivaki bay are juvenile groupers, octopuses, rainbow wrasses, flounder fishes, sea stars, sea basses, seahorses and many more…
We deliver high standards in diver training with professional service, safety and value.
Discover scuba diving is perfect for those who want to discover how it's like to breath underwater, connect with nature, make life-long friends and enjoy a unique experience.
You will learn:
Basic scuba skills
Underwater communication signals
Equipment purpose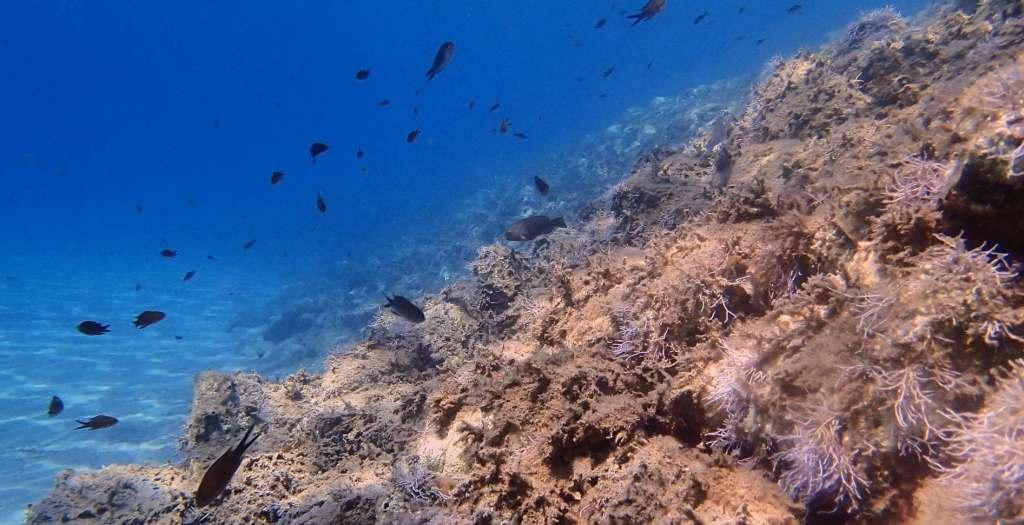 You just can't get enough? After completing this first dive, you can choose to follow us to a second dive and maximize your experience! The maximum depth of the second dive is 12 meters and you get to explore with much more confidence the blue underwater paradise. This dive has an additional cost.
Duration: half day
Minimum age: 10 yrs +
Prerequisites: basic swimming skills, fit for diving