Advanced open water course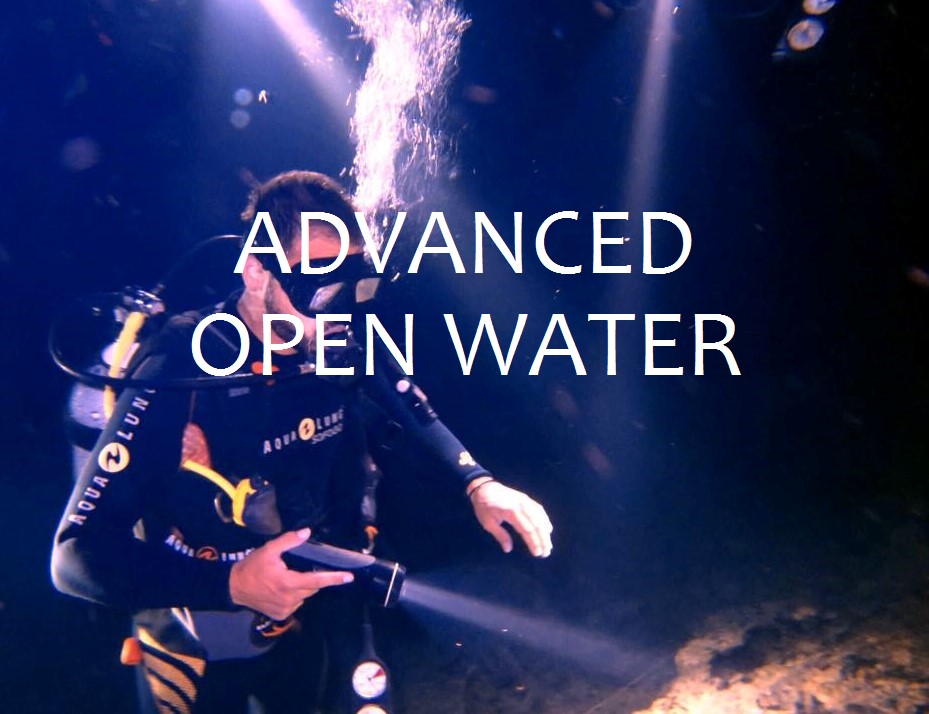 This course can be taken after completing the PADI Open Water Diver certification. It's titled PADI Advanced Open Water Diver because it advances your diving knowledge & skills.
New experiences and exploration are what this diving course is all about, it expands your diving skills and knowledge to a worldwide respected level increasing your confidence levels so you become more comfortable underwater.
The course requires 5 adventure dives which must include:

2 Required dives
Deep Dive – 18 to 30 metres
Underwater Navigation Dive
and 3 Elective dives (check our PADI specialties and choose the ones that suits you.)

We would be happy to assist you in matching the dives to your requirements.


Prerequisites: Open Water Diver
Age: 12yrs+ (Children aged 12-14 yrs old get the Junior Advanced Open Water Diver certification)
Duration: 2-3 days
Study materials required

Children aged between 12-15 years old will get a Junior Advanced Open Water Diver certificate. This certificate allows them, with a certified diver, to reach the maximum depth of 21 metres. Which is also their maximum depth during the course.

The PADI Junior Advanced Open Water Diver certificate changes automatically, to a PADI Advanced Open Water Diver, when the child becomes 15 years old.

* All courses and programs include VAT 24%
* Course prices include basic equipment.
* Course prices do not include Study materials