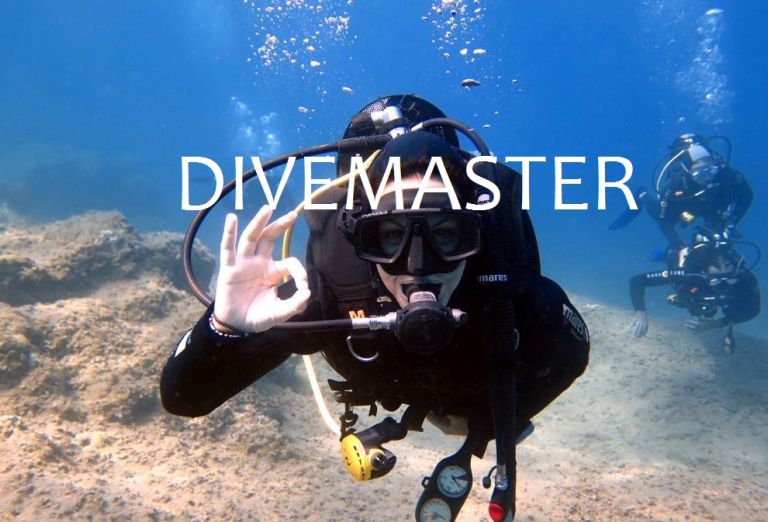 Turn your passion into a career and get paid to go diving every day
Take the first step into PADIs PRO system.
The PADI Dive Master course is the first step on the professional qualification ladder and the minimum rating for employment in the dive industry. Your qualification will allow you to organize and supervise recreational diving activities (boat or land based), teach Skin divers and snorkelers and assist PADI Instructors on all PADI courses. it's just one step away from a PADI Instructor rating. Not only will you get to dive a lot, but you'll experience the joy of helping others have as much fun diving as you. After completing the dive master course you are ready to work all around the world as a dive leader.
Training will be conducted from our Dive Centre to continue your professional education. Expect the highest standards in quality and professionalism in your diving education, you will expand your knowledge and refine your skills to a whole new level while developing leadership abilities.
Prerequisites:
18 years of age
Course Level: Rescue Diver certification (with 40 logged and 60 logged dives to complete the course, if you don't have 40 dives, pre course dives will be required at additional cost depending on skill level and availability)
Current First Aid qualification (within 24 months) & CPR (within 12 months)
Self Study – for theory
Internship – open water certification
Dive medical
If you don't have the required training for the DiveMaster Course, contact us for our internship option.
All courses and programs include VAT 24%
Course prices include basic equipment.
Course prices do not include Study materials