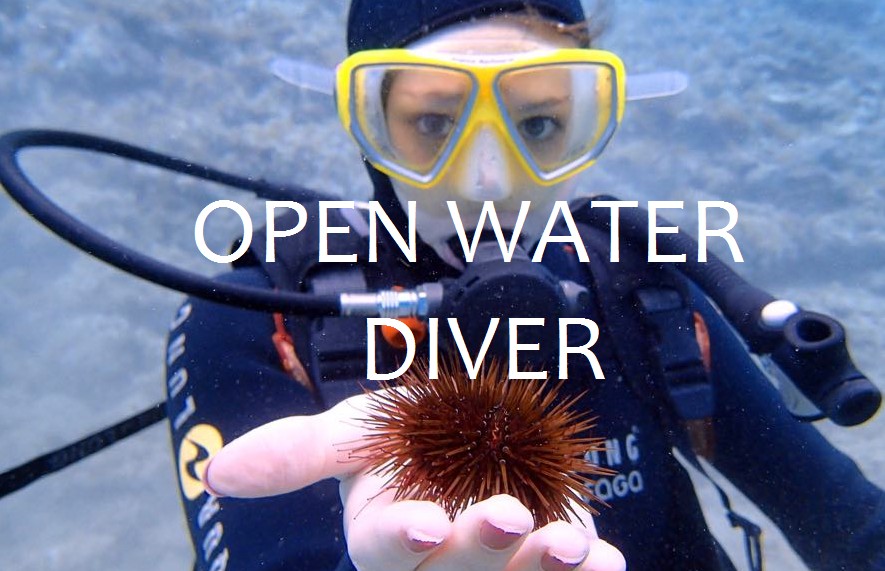 Learn to scuba dive and start your new underwater adventure.
Our Open Water Diver Course is the perfect way to open up a whole new world and gain the PADI Open Water Diver certification, recognized worldwide and allowing you to dive to a maximum recommended depth of 18 metres.
Under the supervision of a experienced PADI instructor, you will undertake two days of knowledge development and confined water dives, followed by two days of open water diving at some of Crete's most beautiful dive sites.
The 3-4 days are flexible however and can be split up to suit your schedule.
You can't wait to get started? Start Your PADI Scuba Education Online, NOW!
If you are looking for a flexible way to fit a dive course into your holiday whilst in Crete, be smart and save some time, PADI's online scuba programs are the way to go. You can get started immediately with the knowledge development portion of the course and work at your own pace using the PADI eLearning system. This convenient, interactive study option allows you to learn anytime and anywhere you have an internet connection.
By completing knowledge development online, you're ready to meet with your instructor and start having fun in the water.
PADI eLearning lets you:
Learn by watching, listening, reading and interacting with a dynamic instructional program.
Access the material for one year, plus gain unlimited access to an online version of the course manual.
Contact us anytime you have a question about what you're learning.
Get in the water quickly – applying what you've learned – when you meet with your PADI Instructor.
Ready to start your scuba diving lessons?
Register for your Open Water Diver today.
Once you arrive here in Crete you will learn:
the basic knowledge and skills necessary to dive safely.
Use of your scuba equipment
confined water & Open water Dives – review your skills in the sea and explore
Prerequisites: basic swimming skills,
Age: 10 + yrs (children 10-14 yrs old get the PADI Junior Open Water certification)
Duration: 3-4 days
Study materials required
This certificate allows children of 10 and 11 years old to dive with a certified parent, guardian or a PADI professional to a maximum depth of 12 metres. This is also their maximum depth during the course.
Children aged 12 to 14 years old are allowed to dive with a certified adult or PADI professional to a maximum depth of 18 metres.
The PADI Junior Open Water diver certificate changes automatically to a PADI Open Water Diver certificate when the child becomes 15 years old.
The fun doesn't need to stop here! With a little more training, you can go even further. Imagine diving in caves, at night, or becoming an underwater photographer! Check out all of the exciting Specialty Programs and grab your chance to move to the next level in your diving adventures.
All courses and programs include VAT 24%
Course prices include basic equipment.
Course prices do not include Study materials